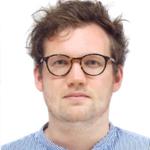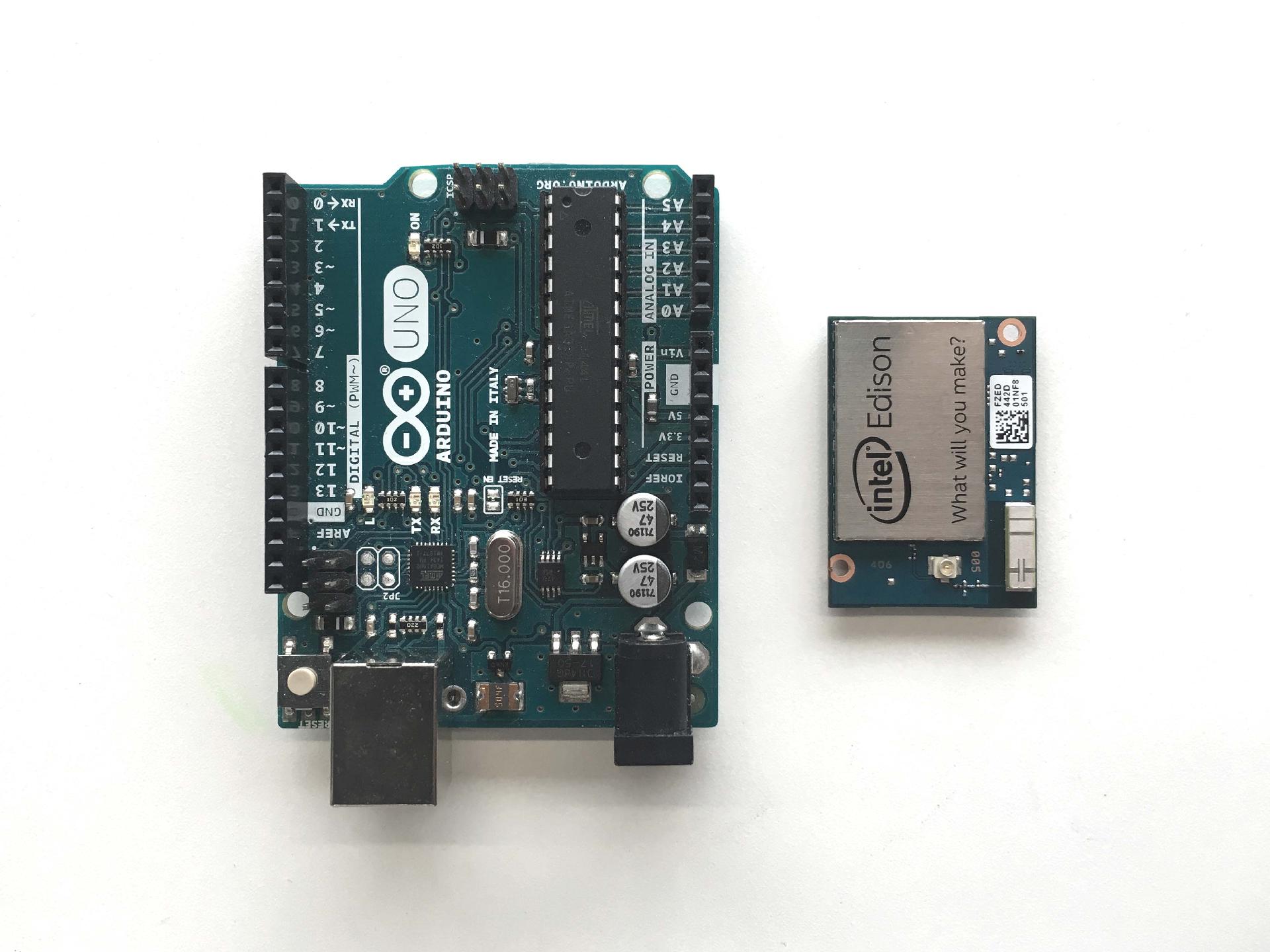 In this post we will take a closer look at the electronics of the SuL Physical Computing project. The aim of this project is develop a small scale camera vehicle that we fit in a 1:20 scale model. For the introduction to this project, please refer to the first post in this series.
We started testing the electronics of the camera vehicle with the Arduino, but decided on using the Intel Edison later on. The Intel Edison is a super small microcontroller with onboard Wifi, which makes it perfect for our use.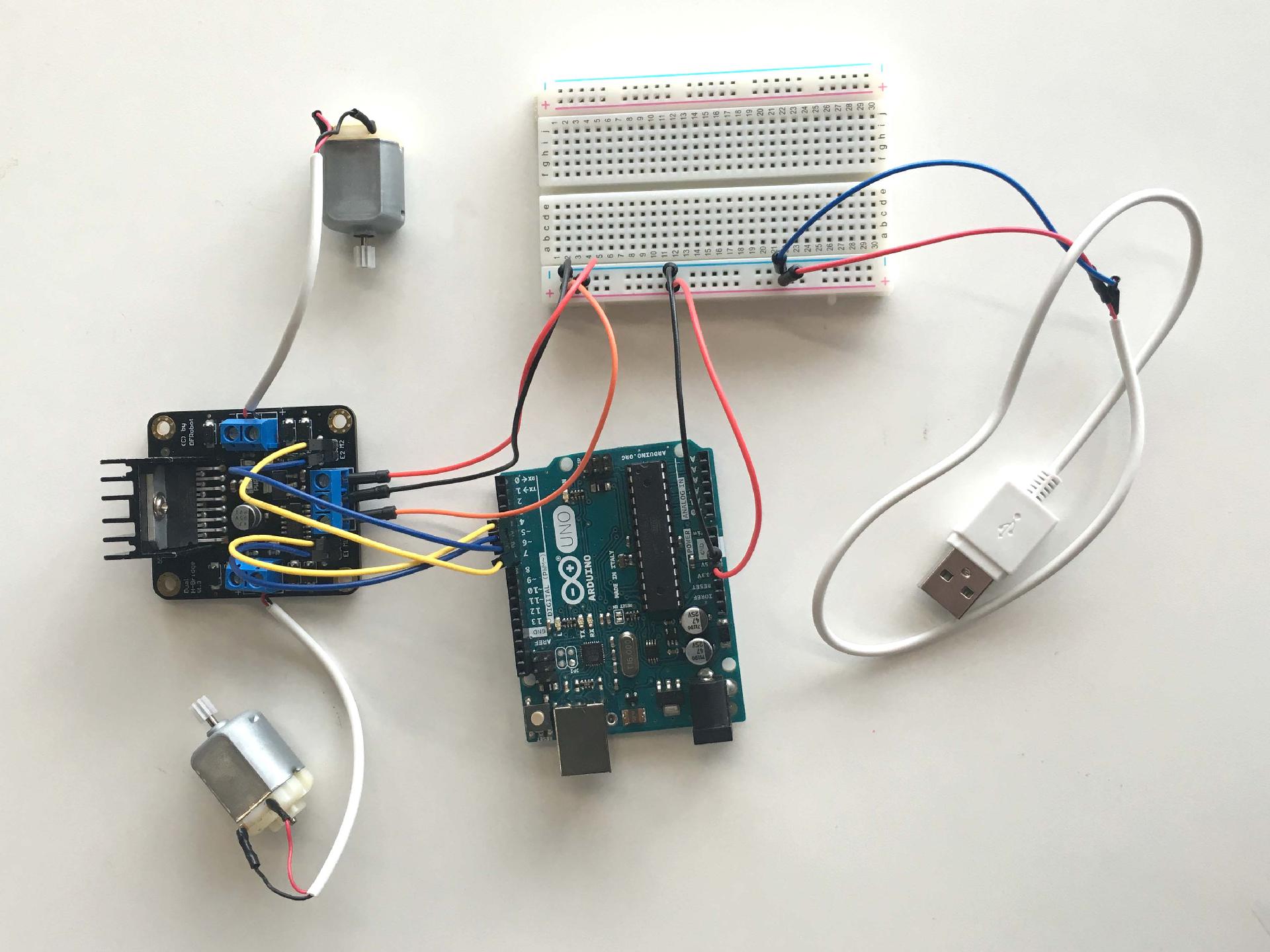 For the first test we used the Arduino together with the L298N Dual-H Bridge DC Motor Driver in order to control the motors. The setup is power with the standard 5v USB charger.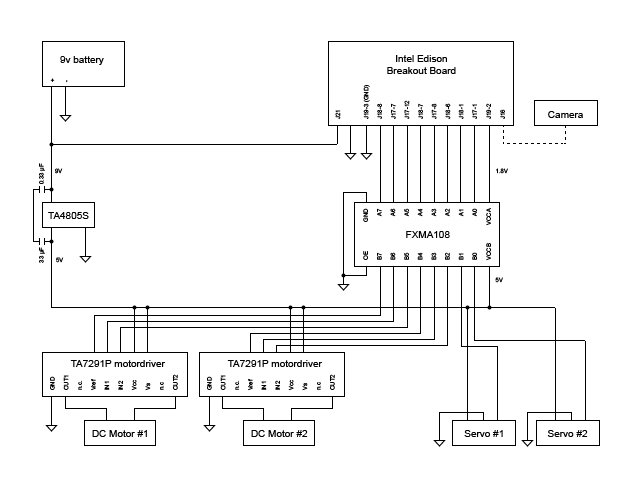 Besides having to run the two motors for the wheels, we also need to control two servo motors and a camera. This we will go into further detail in a later post.The diagram above shows the electric circuit, which is powered by a 9v battery. The DC motor and the servos run on 5v, so we use the TA4805S to down regulate from 9 to 5v. The Intel Edison provides a 1.8v out-signal, so we use the FXMA108 to regulate that to 5v. In order to control the motors, we use 2x TA7291P motor drivers.
The setup was first tested on a breadboard and later arranged and soldered onto a perf board.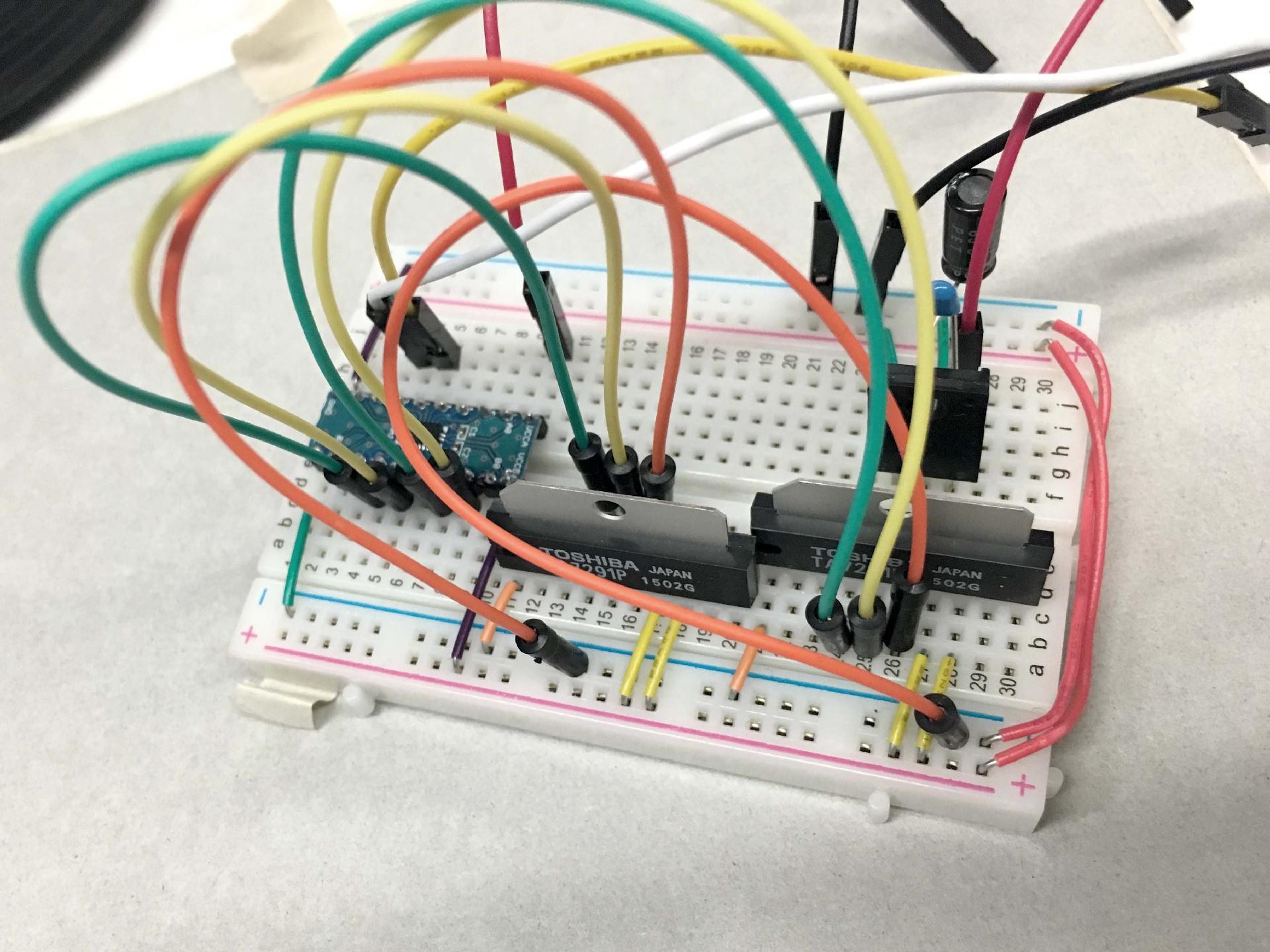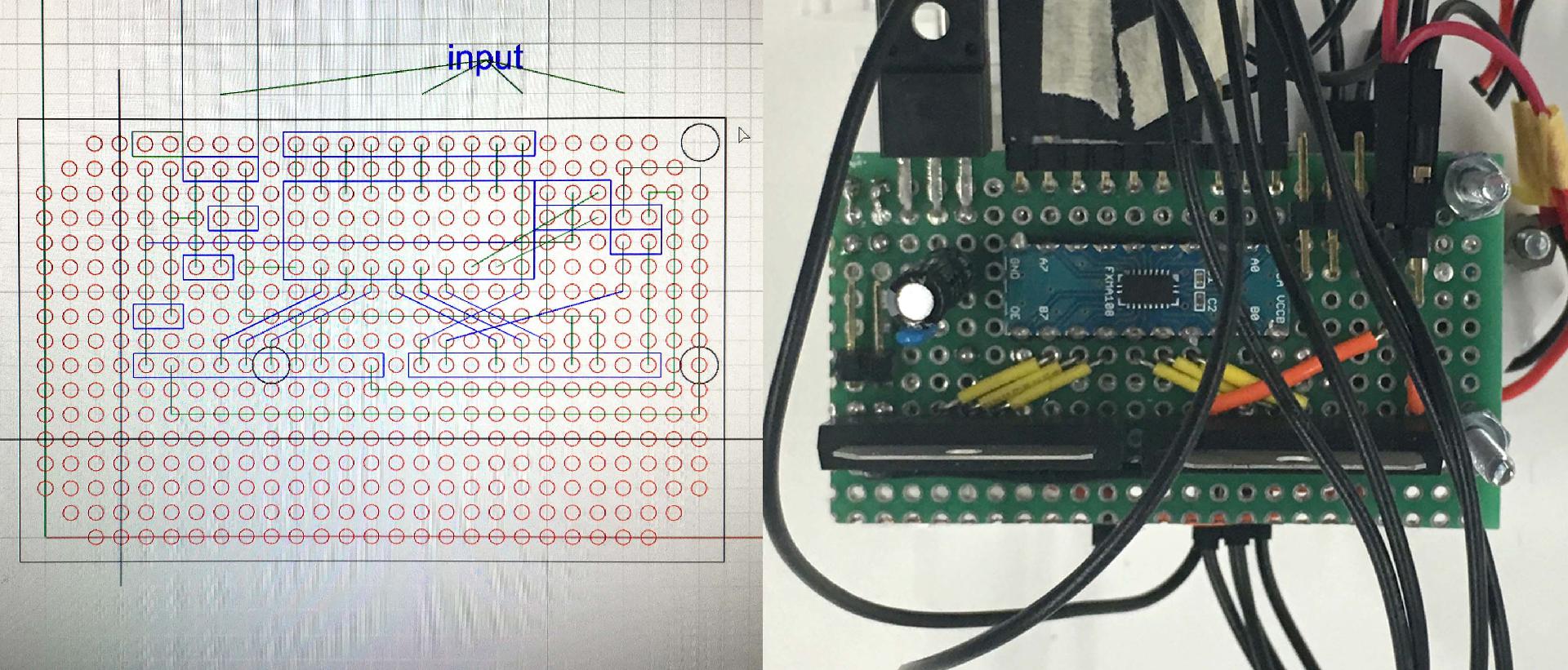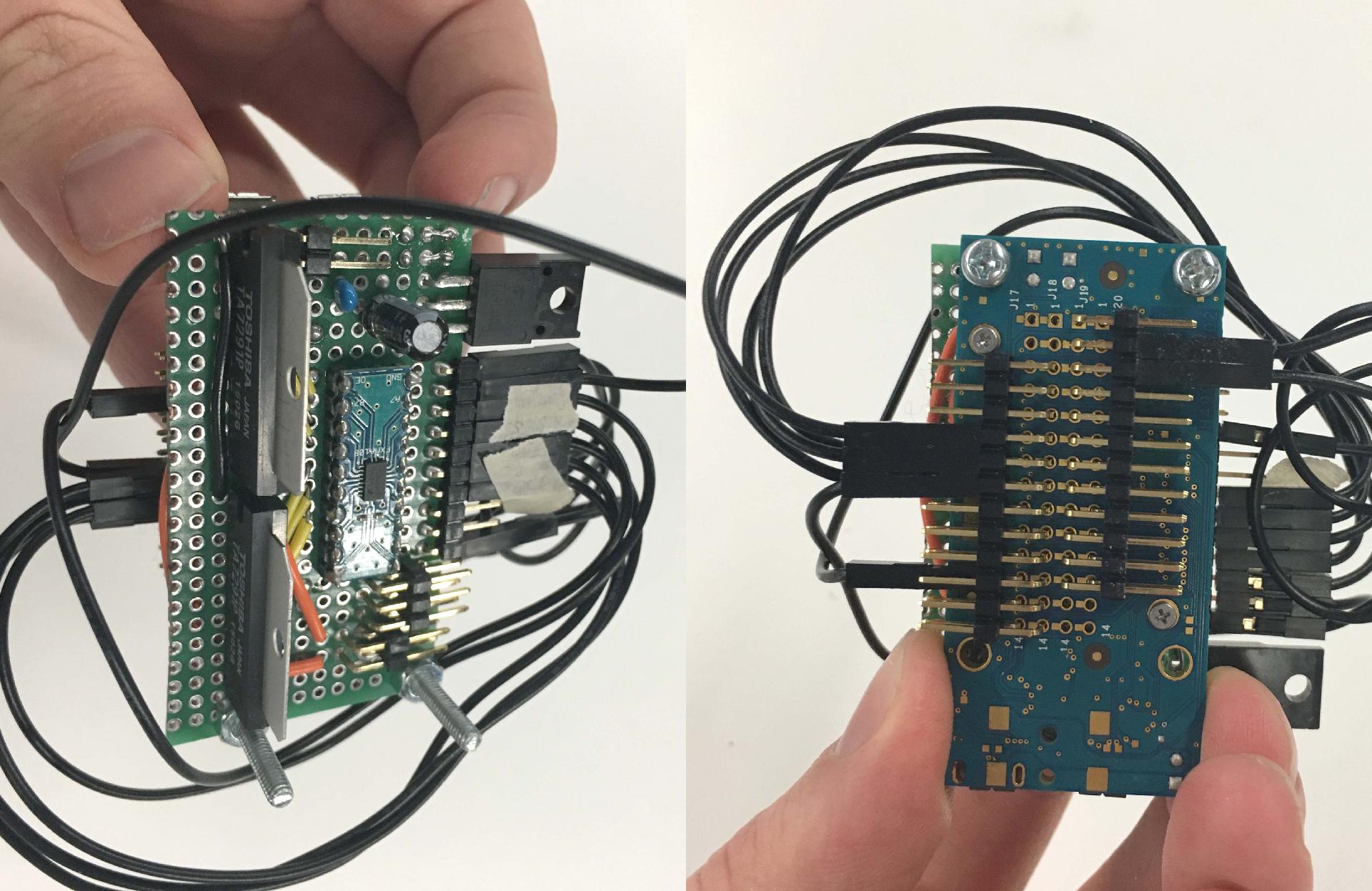 ---